Course Details
Whatever therapeutic approach you pick for dealing with reactive, fearful, stressed, or aggressive dogs, helping your clients actually avoid rehearsal of those issues is paramount. Most people are working at stopping the display of undesirable behaviors while they're happening, but the best way to do this is to practice all the skills they'll need out of context! Reactive dogs need to work cooperatively with their owners to move past triggers and to keep connected when being triggered, and there are foundational skills that every trainer needs to have their clients master.
Class Syllabus:
Magnet walking, and why that's not the same as luring
Speed changes and preparing dogs for keeping up with owners' movement decisions
Treasure hunts – a specific kind of find it!
Send to mat – with quick releases to raise the fun!
Quick sits, jumping hand touches, and perching!
We will also discuss the importance of practicing with urgency, the skill of feeling where the dog is rather than watching him, knowing when to manage, and which environments support the well-managed dogs and which set owners up to fail!
Watch the trailer: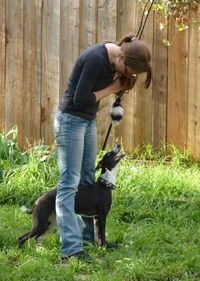 Instructor:
Amy Cook
Amy Cook, Ph.D. (she/her) has been training dogs for over 30 years, and through Full Circle Dog Training and Play Way Dogs in Oakland, CA, has been specializing in the rehabilitation of shy and fearful dogs for 20 years. She is a Certified Dog Behavior Consultant through the IAABC...(click here for full bio and to view Amy's upcoming courses)