Course Details
Have you been trying to get that fabulous front forever? A sitting "front" for obedience and a standing "center" for freestyle are deceivingly difficult to build and maintain with precision and accuracy. Come learn fun games, exercises, and reward strategies to build value and muscle memory in crafting fabulous fronts and spectacular centers!
Take a look at this short trailer:
This is a previously run workshop. Your purchase will provide access to both the original presentation recording and the student feedback recording. There is no opportunity to submit video or ask questions.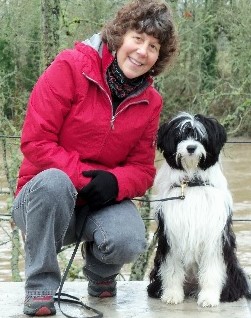 Instructor:
Julie Flanery
Julie Flanery (she/her), CPDT-KA has been working professionally with dogs and their handlers since 1993. She focuses on the needs of the dog and helping people form a strong relationship, through clear communication, and positive reinforcement. She has placed Obedience...(Click here for full bio and to view Julie's upcoming courses)