Course Details
"Dress for Success" Workshop & the power of observation: I truly enjoy observing behavior, movement, & equipment while out on my daily walks with my dog, Cassie. I can't help but notice how many people & dogs are just not as comfortable as they could be while out walking together. This is why I'm teaching this short workshop called "Dress for Success: Considerations Around Dog Walking Equipment". I want everyone to see all the little things & adjust accordingly. Often it's just a tweak here or there that would result in more comfortable dogs and people. Walking with our dogs is a dance. And like dance, your shoes & clothes need to be comfortable. Same goes for our dogs, their attire needs to be comfortable. I strongly believe that these things contribute to good feelings while out on our daily walks. Observation is my jam & dog-walking equipment, along with associated feelings around it, are among my passions. Sign up for a working spot and I'll look at your videos & photos of your dog's equipment, make suggestions, & answer questions. I'll also show you how to teach your dog to voluntarily put on their dog-walking equipment. There's a lot packed into this one so I'm hoping you'll join in.
Are you wondering if your dog's walking gear is the best it could be? Are you unsure if your dog's harness fits correctly? Does your dog run the other way when the harness, or other leash-walking equipment, appears? This workshop is all about what your dog wears while out walking on a leash. I will cover:
What to consider when buying a harness

What to look for in a harness

How to fit a harness

What to consider when looking at "No-Pull" harnesses

How to dress your dog so that they are comfortable getting dressed and ready for their walk

Other gear, e.g. collars, head collars, and leashes

Physical health and how equipment restrictions can affect your dog, e.g. how equipment can impact movement and how it might influence behavior while out for a walk
I will look at your dog's harness fit, any of your leash-walking equipment, and answer your questions about leash-walking equipment. I will also provide feedback on your dog getting dressed (body language and the process) as well as what to do if your dog runs the other way when you pull out the leash-walking equipment. I'll also look at how you hold your leash while walking your dog.
Check out this short trailer:
Lecture Publish Date: Sunday August 18
Video Submissions Due Date: Sunday August 25 @ 12pm noon PT
Feedback & Questions Video Publish Date: Wednesday August 28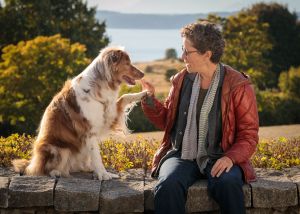 Instructor:
Lori Stevens
Lori Stevens (she/her) (CPBC, CPDT-KA, CCFT, SAMP) is an animal behavior consultant, a professional dog trainer, a canine fitness trainer, an animal massage practitioner, and a senior Tellington TTouch® Training practitioner. ...(Click here for full bio and to view Lori's upcoming courses)