Course Details
Learning Objectives:
1. To introduce physical handling to dogs in an effective and respectful manner.
2. To establish in dogs a strong positive conditioned emotional response to being touched and handled.
3. To help students understand the importance and value of cooperation and consent over coercion and force.
Check out this short video trailer!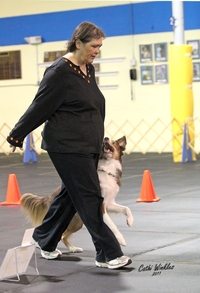 Instructor:
Deborah Jones
Deborah Jones, Ph.D. (she/her) is a psychologist who specializes in learning theory and social behavior. She taught a variety of psychology courses at Kent State University for the past 20 years. Deb has been training dogs for performance events for the past 25 years and was an early...(Click here for full bio and to view Deb's upcoming courses)