Course Details
Sorry, this class will not run for the August Session - This class is a handler's choice class, which means the content will be driven by you, the student! As such, there is no specific curriculum for the class, but rather we will work on whatever you need to work on to advance your herding journey.
I decided to create this course as a follow-up to my hending foundation flat work class because the next steps beyond foundations are highly individual to each dog-handler team. And so, I wanted to create an opportunity to work with individual teams wherever they are at.
For example, if you want to work on your flatwork skills, we can do that. If you and your dog are already working on livestock, and want feedback and a plan for developing your skills on stock, then we will work on that!
For working participants, this class will begin with a meet and greet; you will tell me what you and your dog are working on, and what you would like to accomplish in the class. We will then set up a training plan for our time together. You will then submit your videos and questions to me, and I will provide feedback and guidance on what to do next. As such, the class will be a very unique and individual journey for each student.
This class is also going to be a great opportunity for people who wish to follow along at bronze and be a fly on the wall of the training. You will have the opportunity to observe teams at different levels, and focussing on different skills. I anticipate a broad range of topics covered and material shared, and I'm really excited about teaching this class!
Finally, while there is no formal lecture material for this course, I will provide periodic lectures based on subjects that arise in the gold and silver threads, I will also share what I'm working on myself as I will be training and attending trails throughout the course, which will provide plenty of material for additional discussion!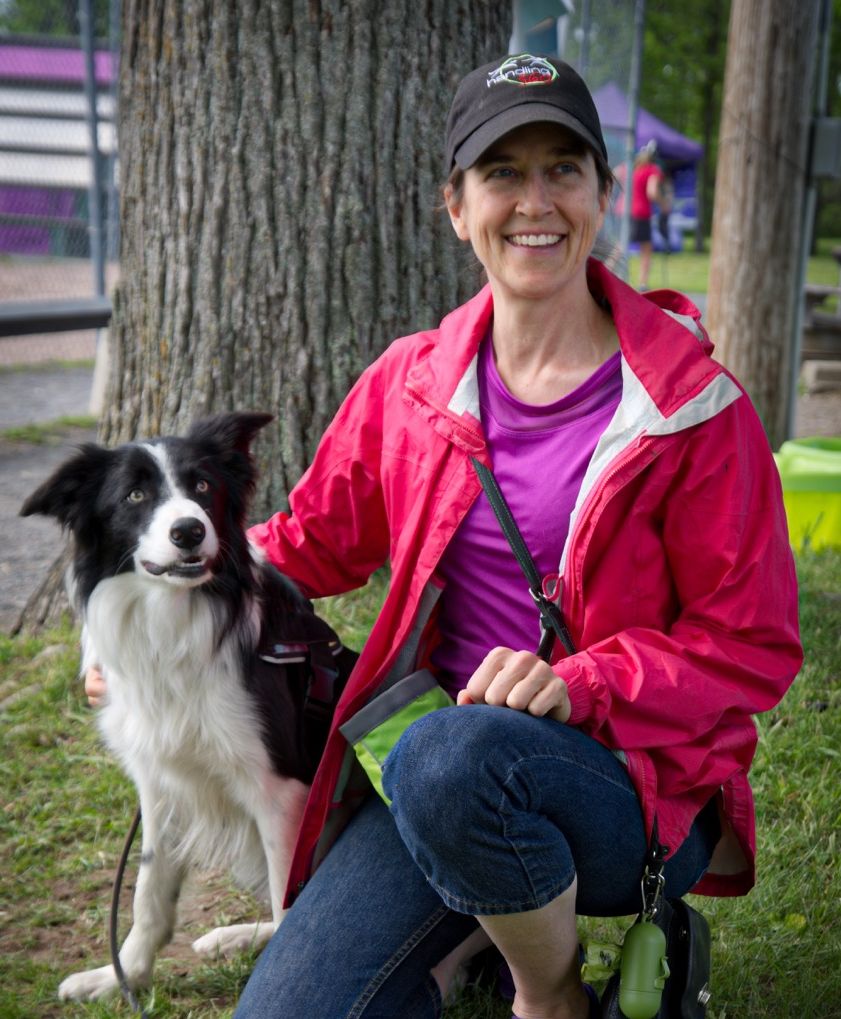 Instructor:
Helene Lawler
Hélène Lawler (she/her) got her first dog, a border collie named Jake, in 1989 and has been training dogs ever since. Over the years, she has trained in obedience, search and rescue, protection sports, rally, tricks, and freestyle, among others. She discovered agility in 2004, and herding in 2005, which have become her main focus and passion in dog sports. (Click here for full bio and to view Hélène's upcoming courses)