Course Details
Learning Objectives:
1. To introduce current and future pet dog instructors to the basic concepts of classical and operant conditioning.
2. To provide a refresher course for those already familiar with the concepts so that, as an instructor, you can use the terms properly in appropriate situations.
3. To provide instructors with ideas on how to give clear and simple explanations of complex concepts to their students.
Check out this short trailer!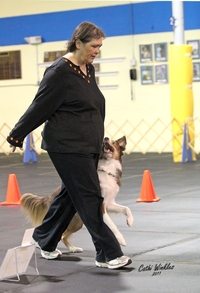 Instructor:
Deborah Jones
Deborah Jones, Ph.D. (she/her) is a psychologist who specializes in learning theory and social behavior. She taught a variety of psychology courses at Kent State University for the past 20 years. Deb has been training dogs for performance events for the past 25 years and was an early...(Click here for full bio and to view Deb's upcoming courses)