FDSA Random Reinforcement iPhone App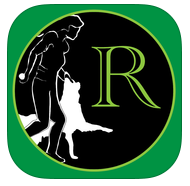 The purpose of this app is to help dog trainers vary their choice of motivators and randomize their overall reinforcement schedule in preparation for a variety of dog sports competitions. Download for FREE from the Apple App Store.
Free Books
Dog Sport Skills Book Series
Dog Sport Skills series written by Denise Fenzi and Deb Jones. Book 1 and Book 2 are available for purchase from The Dog Athlete store. Book 3 is coming soon!