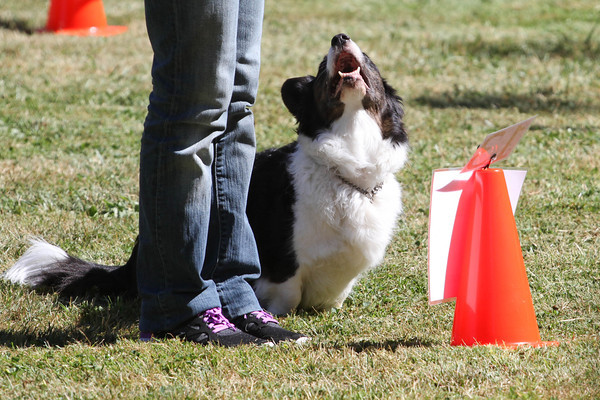 Rally and Freestyle are both challenging, interesting and ever changing sports. The FDSA philosophy is that these sports should be taught with the same degree of attention to excellence and enthusiasm as any dog sport. Both Rally and Freestyle share many elements with obedience, but with more emphasis on the specific moves and less emphasis on the formality that is typically associated with traditional obedience. In addition, Freestyle competitions add in a good dose of creativity and flow, due to the addition of unique movements and…music! If you're looking for a good entry to dog sports, look no further than the school of Rally and Freestyle!
Core Courses
Core Courses
Our core courses will give you the skills needed to train a dog with energy, focus, and fun! These courses will help you understand how motivational training works from beginning to end, and will help you understand your unique dog!
Rally Courses
Rally Skill Building Courses
The rally skill building courses teach you the foundation behaviors needed for the various signs you will encounter in a rally obedience course. These courses do not focus on level of competition, but rather teach you the range of skills necessary for successful rally competition.
Rally Finishing Courses
These courses get you ready for competition, whether that's solving problems or understanding the strategy behind a rally course.
Rally-FrEe Courses
Rally-FrEe Courses
Rally-FrEe is a unique sport with the structure of a rally course and the creativity of musical freestyle. To learn more about Rally-FrEe, please visit www.rallyfree.com
Think rally is boring for you or the dog? Check out our compilation video showing our students training and competing: